Best destinations for yoga retreat in India
Yoga is a Sanskrit word derived from the Sanskrit root "Yuj" which means to connect, join, or balance. India's diversified culture and land in addition to its glorious history itself so calming that it provokes a person to connect to nature, the Dharati Mata-the origin of human life.
Here are some astonishing destinations to practice yoga in India:-
RISHIKESH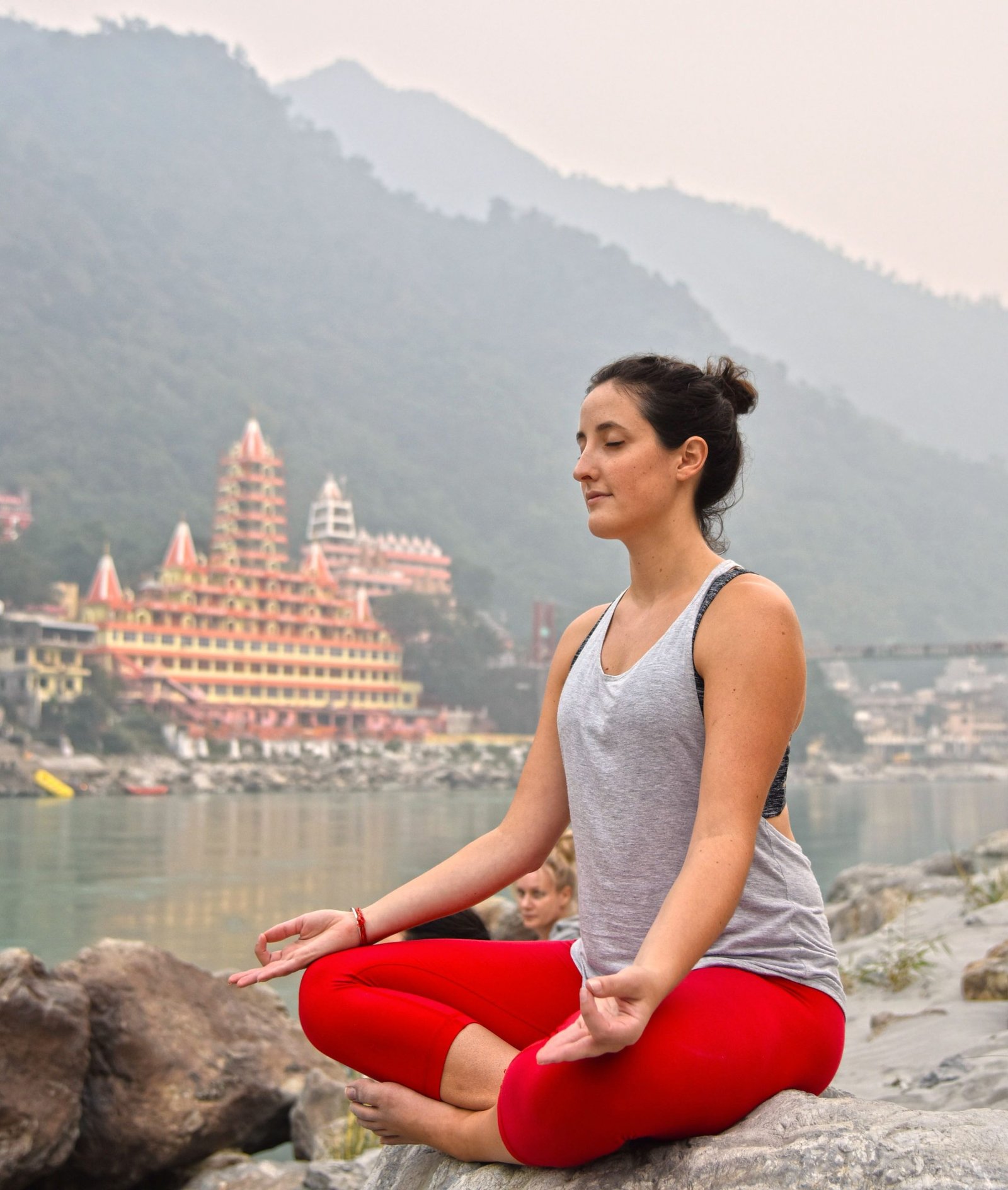 Rishikesh, Yoga Capital of World, has been one of India's holiest and most spiritual centers for thousands of years. Rishikesh, is the most ancient pilgrimage location in India. It is known as Tapo Bhumi, meaning the place for yoga and meditation of the Gods. Rishikesh is a peaceful temple town where the Ganges River flows clear and full of spiritual energy. An annual International Yoga Festival is organized by the Uttarakhand Tourism Board from March 1 through March 7. World-renowned teachers and hundreds of practitioners from over 40 different countries converge in Rishikesh to celebrate the universal spirit of yoga. Swarga Ashram, meaning Heavenly Abode, is the most spiritually concentrated area of Rishikesh located between Rishikesh and Laxmanjula, which is known for its healthy and sattvic living environment, which is ideal for finding peace, spiritual growth, and practice.
Suggested tour package: India Tour with Rishikesh Yoga Retreat
Varanasi
Varanasi, sometimes known as Benares or Banaras and Kashi, is a historical and holy city on the banks of the River Ganges in Uttar Pradesh. Varanasi is a pilgrimage location and a center of Indian spiritualism, philosophy, Ayurveda, yoga, and mysticism.
Varanasi also has many temples and holy sites like Shakti Peethasand Kashi Vishwanath Temple, which is dedicated to Lord Shiva. Yoga has been flourishing in this city for ages, and with its deep history it houses many yoga schools. Here, yoga enthusiasts can surround themselves in tradition, learn yoga, and fulfill their spiritual quest.
Suggested tour package: India Tour with Varanasi Yoga Retreat
Mysore
Mysore one of the best-known centers for Yoga in India and the world – and one of the top destinations for foreign students who come to India to study Yoga. It is largely thanks to late Yoga guru Pattabhi Jois' contribution to Ashtanga Yoga and the establishment of his own world-famous school that Mysore has become the 'Ashtanga Yoga capital of the world'. There are many Yoga schools in Mysore offering a variety of yoga styles such as Shri K. Pattabhi Jois Ashtanga Yoga Institute, Atmavikasa Centre of Yogic Sciences, Mysore Mandala.
Suggested tour package: India Tour with Mysore Yoga Retreat
Kerala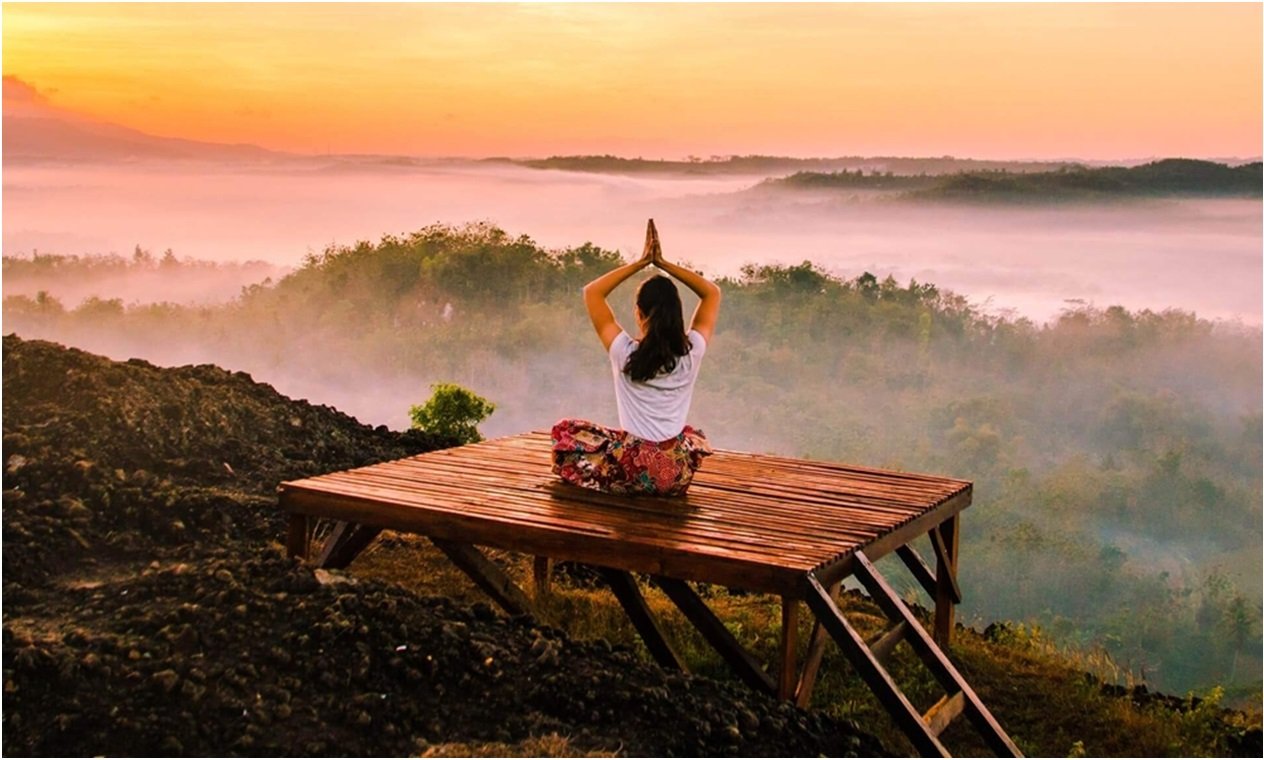 Kerala is a land of gods, yoga, and Ayurveda in South India. Kerala offers many varieties of landscapes from beautiful beaches, forest lands, backwaters, and hills. If you explore, you will find a tantric form of yoga that combines Hatha yoga and an ancient form of martial art known as kalarippayattu. Kalari also is known as "warrior yoga" and was done to enhance the physical and spiritual powers of traditional warriors.
Suggested tour package: India Tour with Kerala Yoga Retreat
Auroville
Auroville is located in South India in Puducherry, drawing spiritual seekers from across the world. Auroville, is home to Integral yoga and Sri Aurobindo's teachings, which invite the yogi to view the world with a deeper, more spiritual vision.
A popular destination for spiritual seekers is Matrimandir, a magnificent structure symbolizing the birth of a new consciousness. It is less of a tourist destination and more a place of silence and spiritual discovery.
Pune
Pune is located near Maharashtra's capital city of Mumbai and is a central hub of learning many different styles of yoga. Pune is unique because it is home to BKS Iyengar and Osho, two extremely well-known figures in the yoga community.
Yogis who practice Iyengar yoga consider it a pilgrimage to travel to Pune to practice Iyengar yoga and study at the Ramamani Iyengar Memorial Yoga Institute (RIMYI). Many yoga students also flock to the Osho International Meditation Resort to study and practice the teachings of Osho.
Dharamshala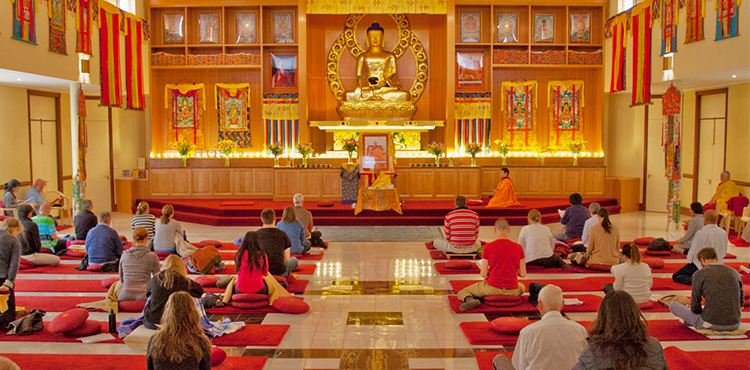 Dharamshala is located amidst the mountains towards North India and was the place of refuge for Tibetan spiritual leader, the Dalai Lama. Thousands of visitors visit here every year for life changing-meditation centers like the Tushita Meditation Centre to study Buddhism and Tibetan tradition. One can also take part in tourist activities and visit nearby towns like Bhagsu, trek waterfalls.
Suggested tour package: India Tour with Dharamshala Yoga Retreat
Gokarna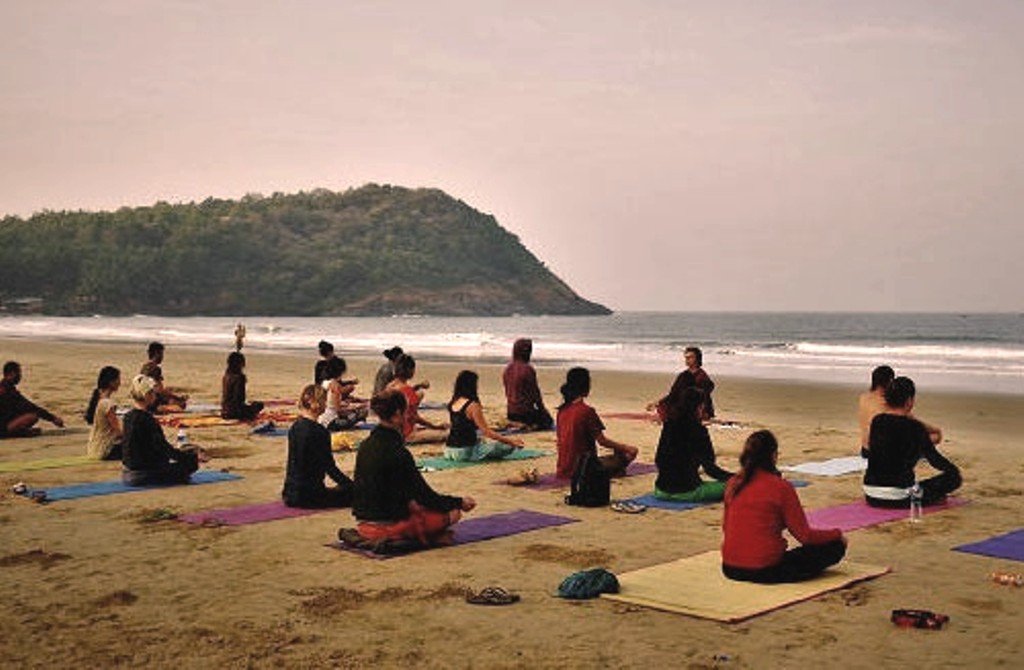 Gokarna is, located in Uttar Kannada, on the western coast of India. Gokarna is home to incredibly fantastic yoga schools and institutions and houses numerous ashrams, meditation centers, and retreat locations. Gokarna is not only a popular tourist destination for yogis, but also for regular visitors in India due to its numerous attractions. Some of these attractions are the sandy beaches of Gokarna that have palm trees and blue waters for people to enjoy. In addition to the nature aspect of Gokarna and the beautiful scenery, the town and its inhabitants have been described as energetic, charming, and attractive.
Goa
With a varied and gorgeous landscape, rolling hills, azure waters, and golden sand beaches, Goa provides the perfect atmosphere to relax and unwind. Travelers from all over the globe flock to Goa for its chilled out vibe and calming environs which makes for the perfect platform for yoga enthusiasts to spread the healthy aura and attract even more to this refreshing style of living.
Suggested tour package: India Tour with Goa Yoga Retreat
Wayanad
Finishing off this list is the southern city of Wayanad, located in the state of Kerala near the tech hub of India, Bangalore. Wayanad is set in the Western Ghats and sits atop a hill at an elevation of 6800 feet. Wayanad is not only a beautiful hill station in southern India, surrounded by nature, but it also offers a serene setting for spiritual understanding and yoga practices. Yogis who go to Wayanad will be offered a serene space in the middle of nowhere to connect with themselves, and the world, and attain a perfect balance of mind and body.
Suggested tour package: India Tour with Wayanad Yoga Retreat