Dynamic Delhi- Best Places To Visit In Delhi
The capital of India, New Delhi is often said to be "Dilwaalon ki Dilli", a place wherein people have contented hearts and lively nature. The numerousfacts about Delhi not only stem from its large number of ancient and historical artefacts but also since it is home to all the three branches of Government of India.
With its long history of empire successions from the Delhi Sultanate to Mughals and then the British, the city at present stands as one of the fastest developing cities in the world. Delhi is loved by the tourists as well as its inhabitants for it is a city of the wise and the spice!
Best Places To Visit In Delhi
Delhi is one of the top most tourist spots in India and if you are here about deciding where to visit there are end number of places you can visit starting fromthe Parliament House to Jama Masjid to the Lotus Temple and this goes on and on.
Taking about the Education Centers you can find Symbiosis, Delhi Universities and The IIT Delhi. Now moving on to the Food Centers our mouths are already been water filled and one name is already there in our mind Chandni Chowk and the Paranthe Vali Gali which no one can even think of missing it.
If he/she is a visitor or it cannot be possible that Its not in our list of going to the places during our vacations. Briefing about the various places that cannot be left in Isolation while visiting or having a tour of Delhi.
Suggested Tour:- Golden Triangle With Central India Tour,  Golden Triangle Tour,  Delhi Agra Jaipur With Shimla Tour.
Delhi's Best Places To Visit
Akshardham Temple
Starting up with the Akshardham Temple, a religious place to start with and one of the largest Hindu Temples in the world. A place to worship and remember our ethics and values.
In addition of being having a Temple to worship it has a complete set with exhibits, have boat rides water shows and the beautiful lush gardens which makes it a complete heaven on Earth and one of the best places to visit in delhi. Such place cannot be found in the entire India.
India Gate
Now moving ahead to India Gate, which is being dedicated to the soldiers who lost their lives in the Afghani battle. It is a place showing tribute to our martyr soldiers who laid down their lives and about 13500 soldiers are being scripted which gives a fine picture that teaches us to what extent one can go to if he is committed to one's own nation.
India gate has a true feeling of patriotism and along with giving an educational experience it is also a place which the photographers love the most and is a delight to them.
Rashtrapati Bhawan (President House)
Not leaving the Rashtrapati Bhawan, the official residence of the Indian President. It has about 400 rooms and the beautiful hypnotizing Mughal gardens makes it among the best monument to visit in delhi and a place which cannot be left unvisited.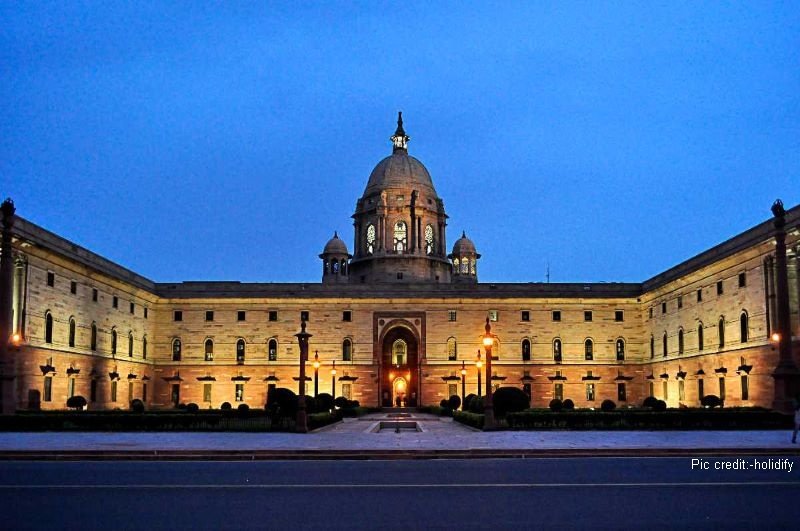 Qutub Minar
Now coming upon Qutub Minar which is among the 3 UNESCO world heritage sites in India is the top most attraction of Delhi. It is a five storey tower built purely of marble and red sandstone.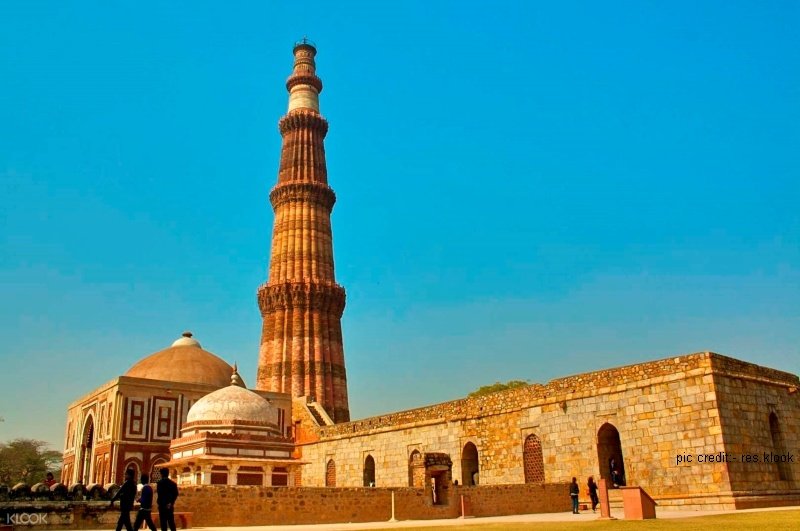 Lotus Temple
With the thinking of peace comes the visiting of the Lotus Temple which is a pure white structure built purely of marble from top to bottom and is a perfect architectural delight for the visitors. The Lotus Flower demonstrates the universal symbol of peace.
Strict discipline is maintained inside the temple and photography is being strictly prohibited. It is open to all castes and creeds and is a mesmerizing places for the ones who want to meditate and wants to be lost into the world of divinity and diversity which makes it delhi's best place to visit. Lotus Temple is also known as Baha'i faith.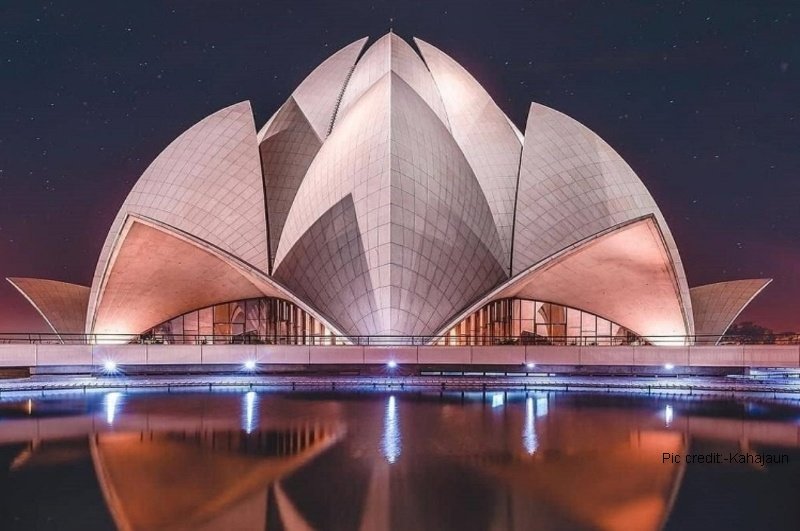 Chandni Chowk
Not leaving behind our main motive of visiting Delhi for which is being most loved by the food lovers is the Chandni Chowk, also known as the commercial heart of Old Delhi.
To take the leisure of this place one should hire a rickshaw who acts as a perfect guide who will suggest all the places to stop by and try the eateries, visiting sites and as well shopping places which makes it a must visit place in old delhi.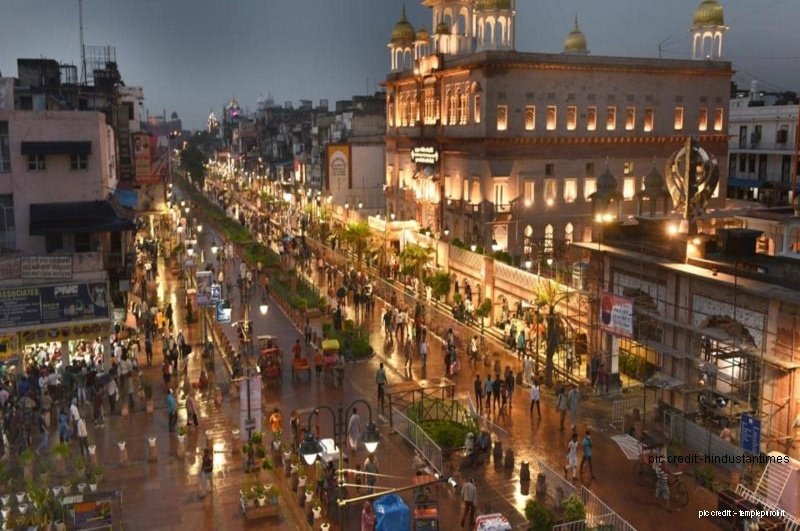 Connaught Place
Delhi with a cosmopolitan culture have a plenty of options when it comes in choosing from various entertainment hubs and the first strike in our mind is always to make a visit to the Connaught Place which has a fair share of  Delhi's rest bars, clubs, pubs and music outlets.
It is the largest commercial center of the Delhi region and has been tagged as the ninth expensive location in the world.
IT includes hotels, bars, restaurants, shops and most importantly one of the most famous The Regal Building which is the wax museum which makes Delhi the number one night out destination and an important part of our visit list if you're visiting Delhi for the first time.
Things You Can Do At Delhi's Best Places
Picnic At Delhi's Best Places
If you're in a mood to make the whether more leisurely and romantic and as well calming you ought not to check any other location for your spot Lodhi Gardens would be an ideal spot, one of the spot with perfect beauty of nature with expansive and unending greenery spread around.
It is a public park situated beside the Khan Market which is one of the most famous places for shopping which also becomes a great spot for people who are in love with both nature and shopping and are in a conflict.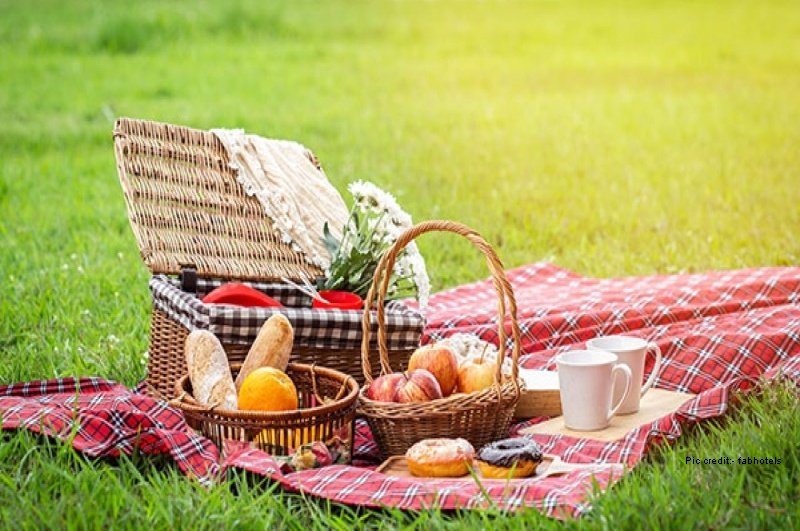 Shopping At Delhi's Best Places
If you are looking for the handicrafts Dilli Hatt would be the best place to visit. It will give you a perfect blend of the country's culture. It is the one place stop to buy the traditional wear, handicrafts and artifacts.
Eatery At Delhi's Best Places
If you're feeling hungry after all the visits Paranthe Wali Gali is the most famous place to satisfy your hunger which resides in the narrow roads of Chandni Chowk.
Here you can easily find a wide range of parathas with the fillings of your choice  and not just limited to this by further exploring Chandni Chowk you would find a range of eateries items ranging from Dal Makhani to Paneer Tikka and from Pav Bhaji to Vada Idli.